Tax planning Issues for 2016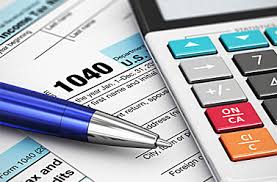 With the tax filing season of April 2016 now behind us and even as we continue working on the un-ending number of extension returns, it is now time to begin focusing clients with respect to new issues on tax that they will be facing for the present year of tax. While the Americans are protected from the Tax Hikes Act that got enacted in December 2015, the PATH Act left many provisions to expire by end of 2016 hence creating possible tax planning issues around the expirations. The 2016 planning will also be affected by the usual phased-in effective dates of provision of taxes from earlier legislation of tax. Next are the judicial and regulatory developments to be taken to account. Ultimately, although many of the observers do not expect a lot more in terms of new legislation, Congress doesn't seem to make efforts at taking up international tax reforms within the year and may also again address the expired tax provisions which call for constant monitoring.
The following are some of the issues that tax practitioners will give attention to in the year 2016.
Reporting from One Country to Another
Most countries are implementing the reporting requirements of country by country as part of the Organization for Economic Cooperation and Development's Base Erosion/Profit-Shifting initiative for the 2016 multinational companies. This requires that companies offer a breakdown of income, profit and employees for the countries in which they operate. While America has issued proposed reporting regulations country by country and hopes to complete the regulations by mid- 2016, the U.S is not planning to implement country by country reporting till the year 2017.
Tax Provisions that are Expiring
With the PATH Act leaving most tax breaks expiring by close of 2016, tax payers together with their advisers will take into account possible expiration for the purposes of 2016 tax planning. Most of the expiring tax breaks by close of 2016 are concentrated on certain regions or industries. Among them are the Indian employment credit, film, railroad track maintenance credit and live expense production in theatrics. Other additional expiring provisions are energy related. They include energy efficient commercial building deductions and credit for new qualified fuel cell motor vehicles.
Start free ReadyRatios
financial analysis now!
start online
No registration required! But if you signed up extra ReadyRatios features will be available.